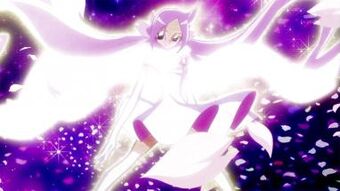 Misumi Nagisa (ミスミ渚 Misumi Nagisa)/Cure Guard (キュアガード Kyua Gādoan is the special and spiritual cure of the Heartcatch Pretty Cure world.
Muu-chan is the tiny and glob form of Inifinity Silhouette, along with Fusion. She even wears a rose pink bow on the top of her head.
Ad blocker interference detected!
Wikia is a free-to-use site that makes money from advertising. We have a modified experience for viewers using ad blockers

Wikia is not accessible if you've made further modifications. Remove the custom ad blocker rule(s) and the page will load as expected.